December SuperEdition: A few of my favorite things
NaNo excerpt, revision wisdom, book & gift recs, and a big ol' mug of hot chocolate
Greetings writers,
We've had three snow storms in the Boston area, so even though the solstice and various and sundry holidays aren't here yet, I think it's safe to say it's a good time to snuggle in with hot cocoa and lovely books. So in this newsletter, I've made you all a list of some of my favorite 2019 reads and sprinkled gift recommendations throughout for the writers/readers in your life (Or for you. Actually, it's mostly for you. Treat yo' self.)
You may recall, I participated in National Novel Writing Month (NaNoWriMo) this year, which meant I was attempting to write 50,000 words in the month of November. I made it to *squints* around 38,000 words, give or take, which, while not being the full 50k, is still a friggin' boatload of words. Congrats to everyone else who accepted the challenge and/or used November to hold themselves accountable to a writing or marketing goal!
I had hoped that tackling a new project through NaNoWriMo would help me get a better sense of my feelings about the new story I have in mind: point-of-view(s), story arc, an ending, you know, the trivial things. Alas, I feel almost more fragmented now than when I began — in this case, because I have so many ideas and it's hard to reign them in! So while NaNo was fruitful for me word count wise, I'm not sure where I stand writing wise, when it comes to this new project, except to say that I still really dig my main character, Hazel. Here she is, being feisty, when she returns to her mother's ancestral home which is currently occupied by soldiers:

The front hall is still the same as when I was a child, though the floor tiles, smooth and pale as teeth, are cracked and broken in far more places. The wallpaper droops in large, curling shadows, and the hulking winter drapes are still up between the room. To the left is the sitting room, with lantern light coming in through the front window, leaving yellow panes on the floor and stark shadows. To the right is the dining room. There's a huddle of soldiers around the table, with a circle of bright lanterns. When they see we've entered, they hurriedly pull the winter drapes shut with a puff of dust. Henry sneezes.

What I wouldn't give to know what they are planning at that table.

The Sergeant has turned around to face us but continues not to look at me. Instead, he looks up and over us, at the wall above the doors and holds up the light. I turn, and there she is.

I've never seen this painting before, but the resemblance to Aunt Essie is undeniable— the sharp line to the jaw, eyes that could cut a soul to ribbons. Creeping, black mold eats away at the edges of the painting — her shoulders are dark with it. The light flickers over her features like a flame.

Lady Iris. My step-grandmother.

"Burn it," I blurt out.
Are you also trying to figure out what to do next with a project? The agent-led, industry-oriented Print Run podcast most recently featured an episode (their "Decembosode") on revising projects and knowing when they're "done." Towards the end, co-host Eric Hane says you'll know when your work is ready for readers (at whatever stage) when, above all, you "do yourself justice."
A little over a year ago, I thought Ghost Roads was done and I happily told my writing group I was finished. They congratulated me and expressed excitement at the possibility of doing a full-book read. A process that would include an in-depth critique and another round of revision. I agonized for a month over whether I wanted to accept their offer of feedback. The book was supposed to be finished already, after four and a half years. Finally a friend put it to me bluntly: "It sounds like you're afraid of the work." That phrase clarified things for me, in a similar way to Hane's pronouncement above: if all that stood between the book being almost-done and actually* done was "the work," then I owed it to myself to push the book as far as I could. And that meant getting that last* round of notes.
Your writing doesn't have to be perfect to be ready for feedback or a next step. But it should be worthy of the time and emotional energy you've put into it, as well as your hopes for it. You and your project are worth your devotion to it.
For me, 2020 will bring more seminars, a session at The Muse, slots for new marketing and manuscript clients, a revamped website, and sparkly new giveaways. And hopefully I'll find some direction with a new project, whether it's Hazel's or another.
* The work is never really done. In the new year I'll also be revising Ghost Roads yet again, based on notes from my agent, to be sent out to a fresh batch of editors. Trust me, I plan to keep Print Run's wisdom handy (you can give yourself the gift of their bonus content too).
Do yourself justice, friends, no matter what your pursuit, and may your New Year bring fresh opportunities!
Allison
---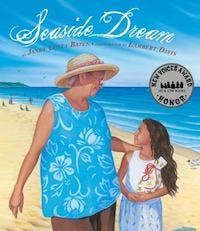 Did someone say giveaways? Congrats Janet Costa Bates, author of Seaside Dream, and several forthcoming titles, who won November's free consult! Be sure to sign-up to be included in future (January!) subscriber giveaways for marketing and query consults.
---
Upcoming Seminars: 2020!
*indicates registration required
Not available these dates? Connect with me for one-on-one coaching that fits your schedule!
---
Favorite Reads of 2019
Spinning Silver by Naomi Novik
My favorite read this year, this book was everything I wanted: an atmospheric fairytale that unspooled with compelling characters, unexpected twists, and sharp, elegant prose. I didn't want this book to end — luckily, there's Uprooted.
Her Body and Other Parties by Carmen Maria Machado
A collection of moving, eviscerating, short tales about women, bodies, and power. I will now read anything Machado writes and can't wait to dig into her genre-smashing memoir, In the Dream House.
Witchmark by C.L. Polk
So many things to love in one book: steampunk! magic! mystery! flipping gender tropes! Polk achieves astounding worldbuilding with concision. Looking forward to the sequel, Stormsong, due out in February 2020.
The Astonishing Color of After by Emily X. R. Pan
Devastatingly, gorgeous, this young adult novel deals with grief in a way that is both despairing and magical, while also full of a kind of wild hope. It's also deeply about family and cross-cultural navigation. Also, magical birds. So, of course I loved it.
A Tale for the Time Being by Ruth Ozeki
I read this book just after Astonishing Color and the two novels fell into a deep conversation with each other in my brain. This book has been out for awhile, but was new to me and was a wonderful, literary and philosophical tangle of time, family, grief, and connecting across worlds (literal and metaphysical).
Almost Super by Marion Jensen
We're big fans of superheroes in our house but this middle-grade novel flips the premise on it's head: can you still be a superhero if your powers are useless (like really, hilariously useless)? Jensen doesn't shy away from big, ethical questions but tackles them with humor, friendship, explosions, and goats milk, the drink of champions.
---
Writing/Marketing Resources
In honor of the squalid weather here in Massachusetts, if you comment with a type of weather (or terrain, I guess, if we run out of weather) and I'll tell you what's trickiest/most annoying (for me, anyway) about swordfighting in it. 😁
Learn what it takes to sword fight under different weather/terrain conditions from author Melissa Caruso (who you should all be following on Twitter).
Gift Idea: Melissa's books are on my own personal gift list and should be on yours too. Magic! Birds! Magic birds!
If, like me, you used Scrivener to write your NaNoWriMo novel, you may be feeling last as to how to go about revising. Luckily, Literature & Latte have a blog post with this nitty-gritty post on how to use the various revision features in Scrivener.
Gift Idea: Buy a copy of Scrivener for a writer in your life! One of the best gifts I ever received.
Writing the Other has just announced its 2020 lineup, including its Year of Writing Inclusively. I've taken their courses and this organization is essential for all writers, but especially those who are looking to expand their abilities, tell inclusive stories, and write outside of their comfort zone. WtO also has a ton of excellent free resources.
Gift Idea: Their courses (and their book) make wonderful presents! You can give the gift of a class to a fellow writer or donate to their scholarship fund.
Prep yourself fiscally and professionally for the new year with this informative 88 Cups of Tea podcast episode with financial expert, Laura Adams. They discuss marketing, self-publishing budgets, marketing, and more.
Gift Idea: 88 Cups of Tea's interviews with storytellers should be part of your listening life in the new year. Give the gift of their Patreon support for bonus episodes + content.
---
Industry News
HarperCollins Childrens is launching a new imprint called Heartdrum, focusing on Native creators and stories, and inspired in part by the #WeNeedDiverseBooks movement. Co-helmed by author Cynthia Leitich Smith and editor Rosemary Brosnan, the imprint formed out of a desire for "positive, heartening change in the form of resonant representation across all age markets and formats." One of their first titles is I Can Make This Promise by Christine Day.
VIDA: Women in Literary Arts has released their 2018 report on gender-parity in literary magazines. The results? Overall, some improvements, including the top four magazines publishing more women than men, an increased representation of non-binary writers, and, for the first time, all 25 of the journals in their "Larger Literary Landscape" count had at least 40% women writers.
---
Hot Cocoa
I like a good ol' cup of Swiss Miss as much as the next person, but if you're looking for a truly fine cup of hot cocoa, Lake Champlain's Traditional Hot Chocolate is my current go-to. Blend with hot milk and top with marshmallows + whipped cream for a perfect, warm hug after playing in the snow. Or gift co-workers alongside fancy marshmallows.
---
Let me know about upcoming events, marketing campaigns, and projects so I can help signal boost!

Happy writing!
~Allison
Writer & Marketing Coach
Keep Writing, Keep Connecting! Twitter | Facebook | Newsletter | Website
---
Allison has happily made books her life's work. She spent four years marketing and publicizing academic titles at The MIT Press before she went to work for Wellesley Books as a children's bookseller and event coordinator. She is now living her dream: putting her B.A. in Creative Writing to good use as a novelist and as a writing/marketing coach for authors. She enjoys science fiction, cupcakes, and a hot cup of tea.